Custom Cardboard displays
Manufacter in China
No middle men
Packwins Display Limited thrives on manufacturing superior quality and customized point of purchase corrugated carboard displays. Let us help you elevate your brand, increase your retail sales and guide you through the purchasing process of a carboard display to avoid any pitfalls.
Join hundreds of companies
like Disney using PACKWINS
Top Cardboard Display
Manufacturer in China
Packwins Display Limited is an award-winning solution provider and manufacturer of point of purchase cardboard display stands.
Takes up an area of 6,000 squre meters, our production base covers from sample prototyping through printing, diecutting, pasting, packing and copacking to ensure that everything be controlled under one roof. There are more than 80 skilled employees, and a team of 9 graphic and structural designers who are dedicated to making innovations with years of experience and optimizing production workflow. 
Custom Cardboard Display Solutions
If you have an idea or need an idea we can help with customize a solution for you.
 Our industrial design experts work together with you to develop the ideal corrugate display stands for your specific application.
Display rendering
Structure analysis
2D, 3D design
Color match
No obligation quote
Printing consistence
Simple assembly guide
In-house production
Co-packing
Fast turnaround
From Design to Production
It's all about design for a high ROI pop cardboard display. A properly designed display help customer sleep at ease.
Whether you need an idea or you have an idea, we can bring it to reality. This is where our core conpetence lies. Each of our design is unique.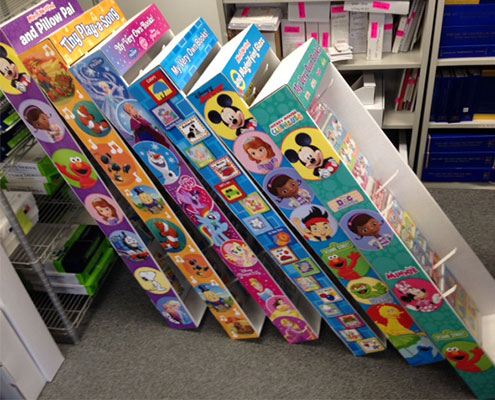 Adopting German KBA and Heidelberg print facility encables our printing quality to the standard and cohearant.
Cutomers usually enjoy the production photos and videos taken from each procedures. Packwins let every projects run smoothly and without any issue.
Review From Our Customers
We had a quite rush order for point of purchase counter display. At the beginning we are not sure if Packwins can get it down. However the result is cheerful and they made it in time with great color quality.
It is a very pleasant experience to work with Leah. She is absolutely professional and quick to response for anytime there is a question arises. Even when our cosmetic display project came to close we need to another display that they made a quick sample to prove and start mass production.
I am a designer with 20+ years experience in color consistence so that I have very strick color requirement on each pos displays. Packwins has the ability to bring color to my standard that's amazing!
We need to have a very competitive shared cost for each SKUs. And we are striving to find a very professional design team who are highly capable of finding the most economic strucutral solution for displays. Well, Packwins is among the top of them.
What you need is a true veteran of the POP Cardboard Display industry. Let us help you build your brand, grow your profits and achieve business success!